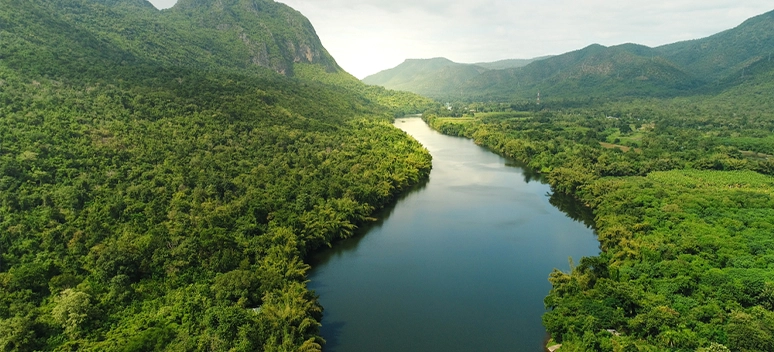 What is a crematorium and what does it do?
A crematorium is a facility used to obtain the ashes of a deceased person by cremating their body. These facilities have become a common option for funerals and in some countries is considered as an alternative to burial places.
Our company also offers crematorium services. Our crematorium services, the funeral of the deceased is carried out in accordance with the method chosen for the ceremony. Our crematorium services are based on our customers' is organised in accordance with their wishes.
Our company offers crematorium services at its facility operating abroad. This facility is equipped with modern equipment and specialised staff to ensure high standards of quality and safety. To be with our customers in their time of grief and to honour their deceased loved ones we do our best to honour you in the best way we can.
What are Crematorium Services?
Individual cremation is the cremation of a person after death and the retention of the ashes by the family. is a procedure to be performed. This procedure has become increasingly popular in recent years and is particularly a smaller, more practical and more cost-effective funeral in accordance with the modern lifestyle is preferred as a method of cremation.
Individual cremation offers significant advantages for many people. In addition, the ashes of the deceased It can be kept at home or displayed in a special place according to their wishes. This allows family members to spend time with their loved ones. to create special memories and remember them forever.
Individual cremation services are legally permitted in many countries, and in some regions this method, is a preferred option due to lack of burial sites or environmental concerns. Individual Cremation is also considered as a funeral method in accordance with personal preferences and beliefs.
Our company offers individual cremation services. specially designed for our customers, equipped with modern equipment, our facility has a high level of quality assurance for the recovery of the ashes of the deceased. standards of quality and safety. In addition, we offer a wide range of different products in accordance with the special requests of our customers. we offer options, for example specially designed containers for storing ashes and for displaying a private space.
Individual cremation is a demanding process and we treat our customers with the highest level of respect and care. approach. Our professional team informs and guides our customers throughout the process, while at the same time but also tries to fulfil their emotional needs.
How is Crematorium Service Provided?
In a crematorium, the cremation process is carried out in a special furnace. These furnaces operate at high temperatures ensures that the body is completely cremated. The remaining ashes are then deposited in a container (ash box). And stored.
Legal Regulations Regarding Crematorium Service
Crematorium services in Turkey are governed by legal regulations. In order for our customers to familiarise themselves with the legal regulations of crematorium services, it is necessary information is available.
Benefits of Crematorium Services to Customers
It saves time for the funeral.

The deceased person's last wishes are fulfilled in accordance with their will.

Thanks to its smaller footprint, it offers more options for funeral burial.